Let's Preserve The Environment together
Our environment consists of several ecosystems with different biodiversity which thrived and survived over the years. However, these days, most lands are slowly being replaced with skyscrapers. This change was brought about by modernization and urbanization.
Our wastes have constantly polluted bodies of water which caused bio-diversity to decline. Nevertheless, there are still many things we can do to preserve our environment for future generations. Let's take a look at green corridors and why they can help minimise the problem.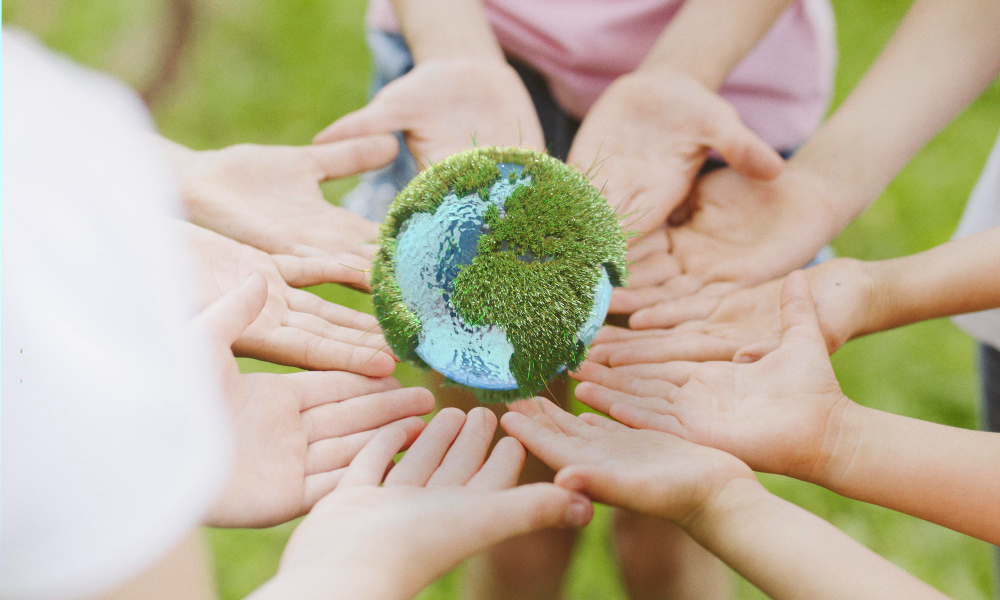 Green Corridors
These are linear natural infrastructures that include trees and plants. The areas connect with other green and open spaces to form a green urban network. Here, you will see some wildlife habitats. Some can be man-made while other parts are natural landscapes.
These areas are refreshing sights to see in urban locations. People who want to drop by green corridors to get a dose of fresh air would want to go to these places. These corridors are possible by means of sustainable and active transport routes that connect with open spaces and mixed land use.
Benefits of having green corridors
Enhanced social interaction between citizens and nature
Increased levels of exercise like walking, cycling, and other physical activities
Reduced air pollution and protection from the sun's heat
Factors that determine the success of green corridors
Make plans for networks and connections
Design for community and wildlife needs
Integration of green infrastructure in urban development policies and practices
Cities with successful and established green corridors
London, National Park City
Mexico City
Montreal
Seoul, Cheonggyecheon River Corridor
Singapore
Energy saving ideas
There are energy-saving ideas we can use to preserve the environment. These are efficient enough in helping us conserve our time as well. 
Nowadays, paperless transactions are possible. By paying bills online, you can actually save time and money plus, it lessens environmental effects.
Buses are reliable and affordable options for commuters. In fact, riding a bus can make you save on gas and money. They reduce gas volume burned by around 4.2 billion gals. each year. Studies show that bus riders have a lesser carbon footprint.
Plastics take several years to degrade. Most people resort to burning their plastics which results in more carbon emissions. This increases the greenhouse gas effects. Using little to no plastic at all can help lessen the impact on our environment.
Not only it does save us some cash, but the secondhand market helps reduce the need to manufacture new items. Hence, saving resources.
Examples of Green Corridors
Let's take a look at some examples of the world's known green corridors:
Manhattan Waterfront Greenway in New York
This is a 51.4 km long green space around Manhattan Island. It is filled with shrubs, flowers, trees, bicycle lanes, and path walks. This has enhanced New Yorkers' quality of life.
Madrid Rio (Madrid)
This is a vast cultural and leisure spot parallel to the River Manzanares. Around 33,623 trees were planted in Madrid Rio to restore it. This has greatly improved the area's biodiversity.
Cheonggyecheon in Seoul
This erstwhile polluted area was covered by an elevated road. With the government's help, the stream has been cleaned up. Now, it is an art and nature walkway that passes through the heart of Seoul. Furthermore, they have constructed a huge linear park that covers more than 400 hectares. This helped lower the average temperature in the area by 3.6 degrees Celsius.
Cuernavaca Linear Park in Mexico City
This green corridor is a mixture of aesthetic and practical aspects of an abandoned historical railway line. It promotes balance across social and economic development, transformational potential, and heritage preservation, as well as sustainability.
Our Projects
Green roofs
Solar panel
EcoHouse
River turbines
Environmental monitoring.
Find other green projects on our other project page.